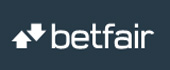 As a pretty unique and innovative company themselves, Betfair have really stood to attention over the last few years in the football stakes. Being the world's largest betting exchange while also offering a comprehensive Sportsbook makes Betfair a leader in online betting. With great offers and being one of the first to give customers a 'cash out' option, Betfair give you that little bit extra freedom if you're worried your bet will collapse at the last minute.
Sign Up
Betfair offer a sweet sign up feature for new customers for their Sportsbook. With the only requirement being minimum odds of 1/5, you're given £30 worth of free bets when you bet your first £10 upon sign-up and when you use the code ZSK200. These bets come in three batches of £10, though you can only use them on singles by the sounds of it. In fairness, they could well get rinsed if there weren't such limitations, but the offer is still decent.
There's more. Should you manage to entice friends into signing up for the same offer, you yourself can earn an additional £/€25 free bet with the 'Refer And Earn' reward scheme.
Oh, and more. Betfair are generally one of the most generous bookies for random sign up offers. They're worth a follow on Twitter if you want to see what's on at certain times – there's been some dead certs in the past for ridiculously long odds.
Promotions
Offering Acca Insurance similar to William Hill, Betfair are one of the safest bookies out there (sportsbook wise). You have a lot of scope to cover your own backside if you feel a bet slipping away, and Acca Insurance adds to that stability. A five fold or greater standard accumulator (minimum odds per qualifying leg of 1/5) or a four fold both teams to score pitch gets you your initial stake redeemed if one legs loses the bet for you.
Though nowadays you only get it back in free bets – and not cash – and you only have 48 hours to use them.
Betfair were one of the first bookies to push the 'Cash Out' feature, giving you you huge control over your bets. It's taken In Play betting to the next level by allowing you to withdraw from any live bet at any time if you're feeling a bit shaky.
So if you can't see one of your teams nicking a winner in the 90th minute, you can still salvage some winnings from your bet by cashing out when the yellow 'Take' button appears. Or you can even cut your losses on something that sure isn't going to win. Cash out has become a standard across most bookies over the last year; it's that important.
Betting Exchange
Founded in 2000, Betfair has made its way up to being the world's largest internet betting exchange.
What many would consider traditional betting (Sportsbook betting) sees the punter betting their own money on a result against the bookmaker. While that seems pretty simple, Betfair (who do offer that option too) are famed for their exchange betting. This means that Betfair merely act as a middle man, taking a commission for hosting a bet between two separate punters.
Exchange betting offers choices to 'back' a team as you would in regular terms, or 'lay' if you think a selection won't win. If you're a little unfamiliar the intricacies of exchange betting, here's a quick guide from the Betfair website.
Appearance
The website is sleek, although you'd find better out there. It's kind of difficult to put your finger on their colour scheme, as yellow and black is so often used but the webpage is blue. The layout allows easy navigation but it's not the best looking. Maybe it's just me, but I think I like most others prefer websites to look a certain way and if it doesn't conform it doesn't work. Who am I kidding? It looks good.
Variety
There's a casino, slot machines and an arcade for you to sink your teeth into, but the variety isn't really there as Betfair do other things better. Still, you can't complain as the stuff they do well is done very well.
Support
Betfair offer a pretty comprehensive contact us page with several different options to answer your queries, 7 day a week telephone support from 7:30am to 12:30am as well as live chat and email.
If you fancy writing to them, they've even displayed their address for you if you fancy sending your carrier pigeon.
Overall
Betfair are one of your best options if you're looking for a new bookmaker. They have a decent start up, are very innovative and a lot of the time, offer some of the best odds on the market in a variety of different sports. Obviously dependent on your interests you're going to choose the best one for you, but Betfair tick a lot of boxes.